Meet the Team at
Anne Arundel Family Eye Care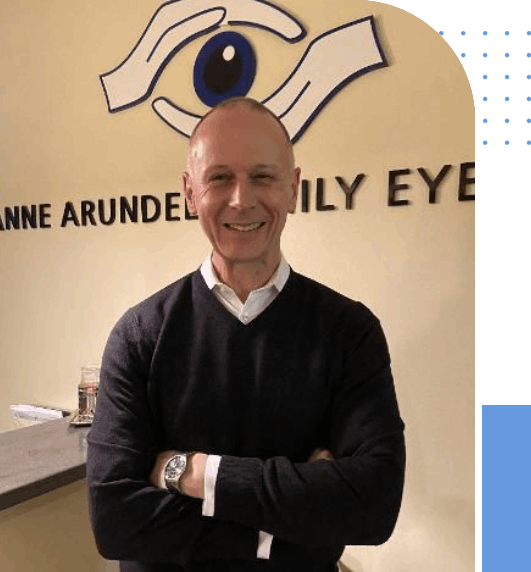 Dr. Vince Simoncini - Optometrist
I opened Anne Arundel Family Eye Care in the fall of 2007. Having worked in several practice settings over the previous 19 years, I had a clear idea of the type of practice that I hoped to build – one based on trust and compassion.
I grew up in Prince George's County, graduated from Loyola University Maryland in 1984, and earned my Doctor of Optometry degree from the University of Houston in 1988.
I am a proud member of state, national, and military optometric associations, and I was honored to serve for 9 years as Chief of Aerospace Optometry in the District of Columbia Air National Guard.
It's a privilege helping my patients enjoy sharp comfortable vision, and I do all I can to ensure that your eyes will stay healthy for a lifetime. When it comes to your eye care, I realize you have many choices. I'm thankful that you have chosen us.